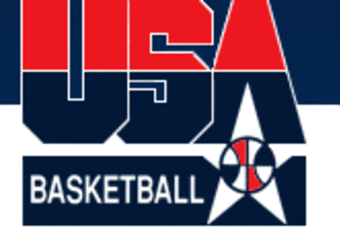 ISTANBUL — Mike Krzyzewski's college kids were overmatched, his NBA All-Stars a bit unready. Now he will try with a team that's somewhere in between.
Two failures to win the basketball world championship is the only real hole in Krzyzewski's resume, something he gets to work on starting Saturday when the United States opens against Croatia.
The Americans have won the world championship only three times, a stunningly low total for a country that has dominated Olympic play. Krzyzewski wasn't all that surprised, because while the Americans have always viewed the worlds as a second-class event, it's the top priority to many of the nations that have been beating them.
"I think the world put such an emphasis on it and we send different teams all the time. Their countries send their main teams," the coach said Friday after the Americans practiced. "For a long time it was just the college players competing and then internationally for us it wasn't always that competition that brought everybody wanting to play for it like the Olympics.
"So we have unique teams that come here and I think the teams that we've sent have more room for error, just like ours. We have a really good team, but there's room for error because we're not big and we're not old."
Krzyzewski coached the last U.S. team comprised of college players, winning a bronze in 1990. He got another shot four years ago and ended up with bronze again after a team that included LeBron James, Dwyane Wade and Carmelo Anthony lost to Greece in the semifinals.
His team now lacks that star power, and with an average age of around 24 is just as young. But many players on this squad have experience within the USA Basketball program, which is much more developed than it was in 2006.
"I just thought our culture wasn't set enough to do it," Krzyzewski said. "We were a little bit young like we are now — we're younger now — but we have a better culture in place, so we have I think a greater chance to win. It's not a done deal, there are a lot of good teams here. We won't take anything for granted, we know that we can get beat here."
And in the world championships, they usually do.
The Americans won their last world title in 1994. A lockout prevented them from using NBA players four years later, but the pros were back for a pathetic sixth-place finish in 2002 in Indianapolis, when the United States lost for the first time when using NBA players.
Their three world titles in 15 tries are far below their total of 13 gold medals in 16 Olympic competitions.
"Basketball is universal now, it's not just played in one place," United States forward Lamar Odom said. "We put a team together in a month's span, sometimes you take your bumps and bruises, and these guys have been playing together their whole lives. It happens."
The bronze behind Yugoslavia and the Soviet Union in Krzyzewski's first attempt was understandable, since the Yugoslav team that stopped the Americans featured five future NBA players, including Vlade Divac, Toni Kukoc and the late Drazen Petrovic.
"The first time was the last time the college kids played, and Russia and Yugoslavia were still together. There's no way you were going to beat them. Both of them could have been NBA teams at that time, and a lot of their players ended up being in the NBA," Krzyzewski said.
He committed to return as national team coach last year in part because he and USA Basketball chairman Jerry Colangelo want to make the world championships more of a priority. They believed they would be joined by some of the players from the 2008 Olympic gold medalists, but all declined to play.
Had those players come to Istanbul, the United States would have been heavily favored to finally get Krzyzewski that world championship. Instead, the Americans are considered only a slight favorite — or even behind defending champion Spain to some.
Colangelo tried to sell the players on returning because they had "unfinished business" from 2006. But when it comes to the world championship, they're hardly the only Americans who didn't get the job done.
"It just tells you how good international basketball is now and you can't just put a team together and go over and expect to win every year," United States guard Stephen Curry said. "It's a tough thing to do and it's going to make it that much more special if we take care of business and get it done while we're here."