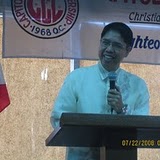 October 16, 2010, 1:33am
Manila, Philippines - The Commission on Elections (Comelec) will suspend the proclamation of three-termer candidates should they win in the October 25 Barangay and Sangguniang Kabataan (SK) polls.
"We have decided in our meeting yesterday that if indeed these are three-termers, who could not run for the fourth term and won this October 25, there will be suspension of proclamation for Comelec to look into this matter," Comelec Commissioner Rene Sarmiento said in an interview.
"(And) If indeed they are forbidden to run anew, under the law, then that would mean cancellation of their proclamation," he added.
The Department of Interior and Local Government (DILG) earlier gave the commission a list of more than 4,000 barangay chairmen, who are no longer eligible to run in the coming polls as they are already over the term limit.
Section 2 of Republic Act 9164 or An Act Providing for the Synchronized Barangay and Sangguniang Kabataan Elections states that: No barangay elective official shall serve for more than three consecutive terms in the same position.
Aside from endangering their candidacy, Sarmiento said candidates who continue to bid for another term despite the prohibition may face possible election offense charges.
He noted that the Certificates of Candidacy (COCs) of these candidates would indicate that they are "qualified" candidates upon filing.
"You said you are qualified when you are actually not because you are already a third-termer, that could be a basis for the filing of an election offense against you for misrepresentation. That is punishable under the Omnibus Election Code (OEC)," said Sarmiento.
Based on the OEC, it is considered an election offense if there is "any person who misleads the board of election inspectors by submitting any false or spurious certificate of candidacy or document".
An election offense carries a penalty of one to six years imprisonment as well as removal of right to vote and right to hold public office.
mb